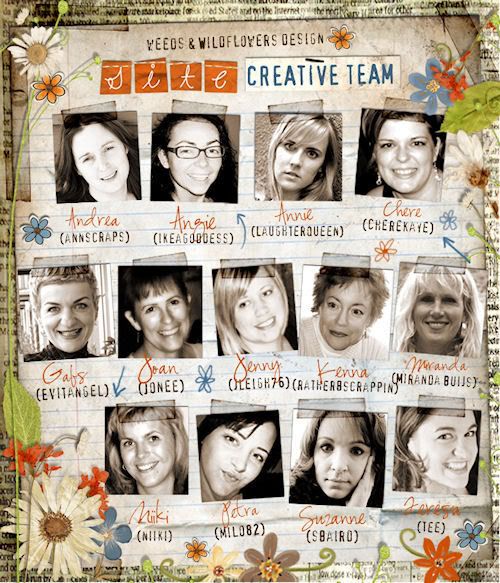 This week we finally had the announcement of the new Weeds and Wildflowers Site CT. I am the team since february but there has never been something official...but now we have 4 new girls (Gabs, Teresa, Niiki and Jonee) and that was worth some official announcement. Besides that, WW doesn't have any regular CT since now. They will ask a few girls of the long lists they have to make some layouts with a new kit and that's it...so...the Site CT is all there is left.
Can you believe how proud I am seeing my picture on it....unbelievably proud to be on this dreamteam!!!
Of course I also have some layouts to show you....
Thanks for looking, have a nice day!