Did you all have a Merry Christmas? We sure did..I have been eating so much and had a great time with friends and family!
I have done a few pages these last days, not so much as normally but I couldn't do without a little bit of scrapping!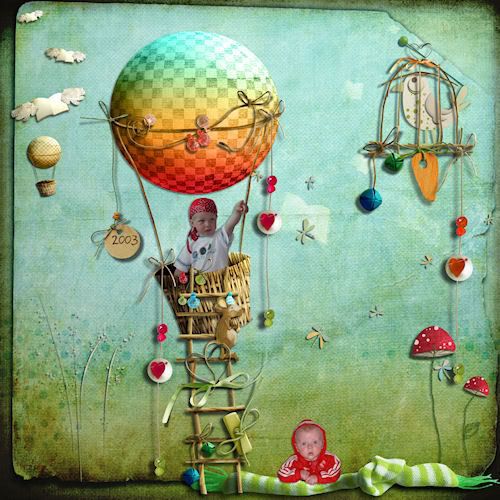 For this page I used Jofia Devoe's kit 'The Innocent Imagination'. I scrapped pictures of both my sons in 2003..and it was real fun making this page!
Phuong Ton arranged a CT exchange for the Holidays and I made a page for her with pictures of her cute little boy. I used 'The Spirit of Christmas' by Lotta Designs.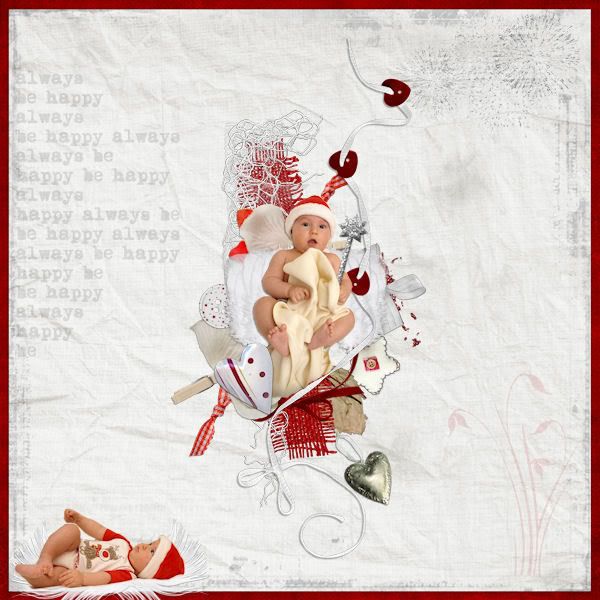 For the same team I made a page for Magda...she had uploaded such gorgeous pictures..I just couldn't resist them. For this page I used 'New Wishes' by Camila Designs.
Another page with Dawn Inskip's 'Wild Thing papers' and 'Woodland Doodles'. I scrapped a picture of my youngest son made beginning of this year. He was walking our dog Quincy...and he is real good at it ;)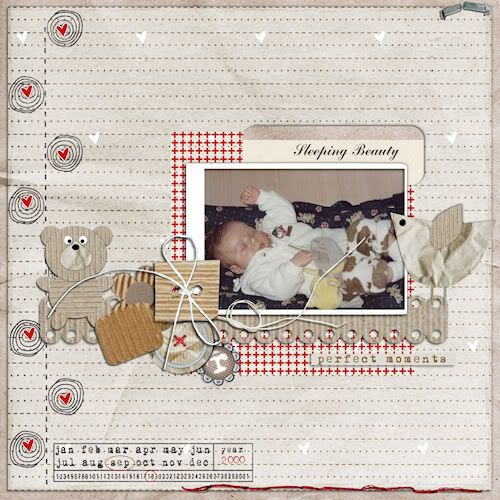 Since I quite a few teams I really enjoy to scrap kits I bought a while ago and finally can make a page with...this time I used the 'Beary Sweet kit' of Kasia Designs. The picture is one of my oldest son...he was just two months old...I really love his clothes!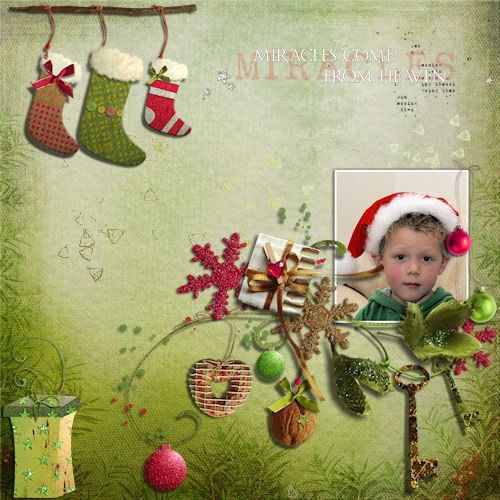 A page of my youngest son Pascal...I used 'My first Christmas mini-kit' by Jofia Designs. I soo love her kits..I have almost all of them!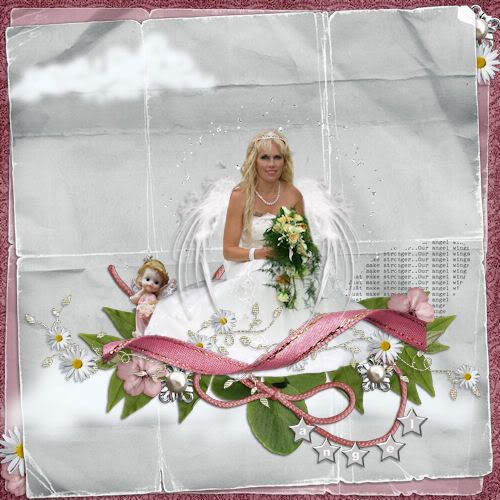 And the last page is a CT page for Lorie M. Designs. I used her 'Angel Touch kit' to scrap a page with one of my weddingpictures.
This is it for now...hope you will have wonderful days...this last week of the year! Thanks for looking and hope to see you soon!