Hi, I am back again...so sorry I haven't updated sooner but there was to much going on last one and a half week...my dearest friend had surgery and I was not in the mood to do anything at all...haven't scrapped so much either BUT...I did a lot of designing and I am ALMOST finished...it is going to be great.. I promise....
I have a few pages for you..check this out!
This first page is made with the amazing 'Jolly Holly Collection' by Gina Marie Huff...this collection is sooo huge and really wonderful..well..actually..this kit was the announcement I was intend to do last week. The collection is build up in 8 parts so you can decide yourself which parts you want to have...next weekend the complete collection (all 8 parts together) will be on sale because of Black Friday!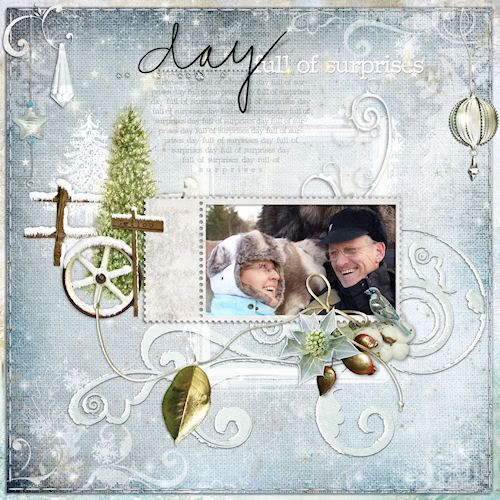 I used Sussie M. Designs wonderful kit 'Let it snow' for above page. I used a picture of my parents while sleighriding in Norway...and guess what..this year they are going to Lapland...and they will meet Santa and sleep in the Ice-hotel...isn't that great (oke..give me another blanket..I am freezing off here behind my desk..lol)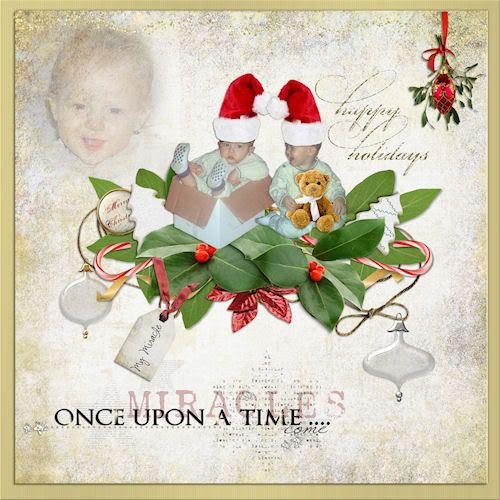 For this page I extracted some pictures of my youngest son during Christmas 5 years ago..he had so much fun with his box. I used a collab by Phuong Ton and Microferk Designs 'Holiday Shimmer' and used Natali Designs 'Playing with Word art vol.5'.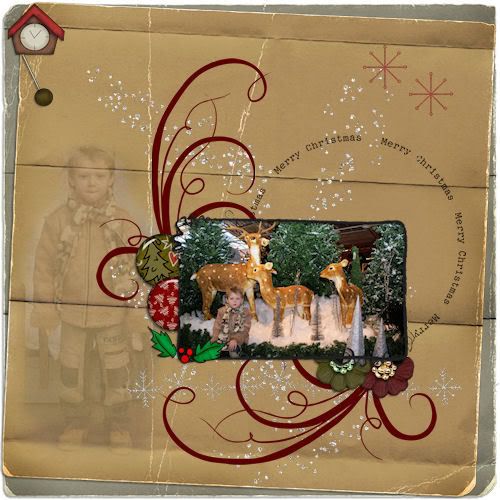 I made this page with the new kit of Lorie M. Designs 'Christmas Wishes', I took these pictures of my youngest son last year in the gardencentre.
Another page with a kit of Lorie M. Designs 'Happy Days' I used this kit before and this is a complete different layout..
For this page I used a template by Kay Eflin 'Kay's Klicks set 2' and a kit from Karin Aicken 'Bright Christmas'...all from E-scape and Scrap...the picture I made last year in Disney Paris.
Soo...these are my pages for today...I hope to have some new pages for you soon. Ohh...almost forgot to mention....I have been asked to guest for Dawn Inskip again..and I love it...it will be in January..really looking forward to it!
For now..wishing you all a Happy Thanksgiving!