Hi, again I have done so many layouts and again I did not post them sooner. We had a lot of things going on over here..my husband is at home very often at the moment due to the economic crisis. He tranports steal for carindustrie but as many industries increased their productions, there is nothing to transport. Hope things will be better soon but that won't be before January I am afraid. Further my dearest friend is very sick and going to the hospital for surgery..I have had sleepless nights about it and hope things will work out fine for her...biiiggggg hug!
Phuong Ton teamed up with the wonderfully talented JenU Designs to bring you a fabulously gorgeous winter kit, "Knocking on Winter's Door". It will be released tomorrow at SBG.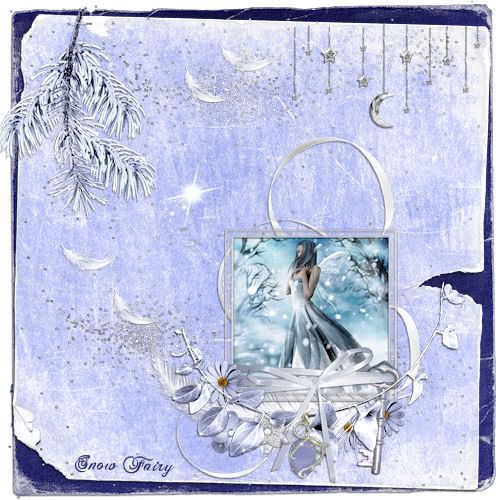 Symphonie has made a wonderful new magical winter kit, 'Snow Queen'. I made both pages with it...for 'Snow Dogs' I used a picture of my parents Dogsleighriding in Norway...they are real adventurers ;)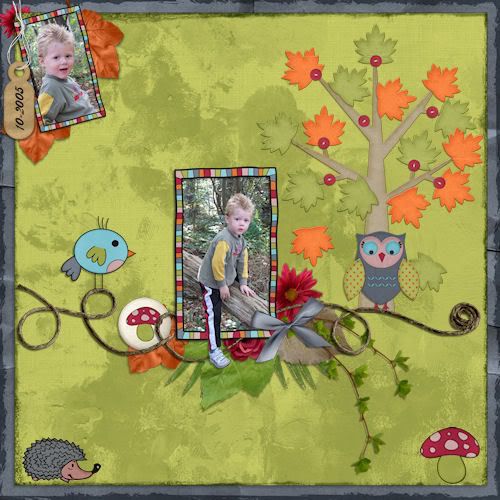 Juno Designs created a wonderful autumn kit with some gorgeous doodles...'Forest Life'. I used a picture of my youngest son two years ago...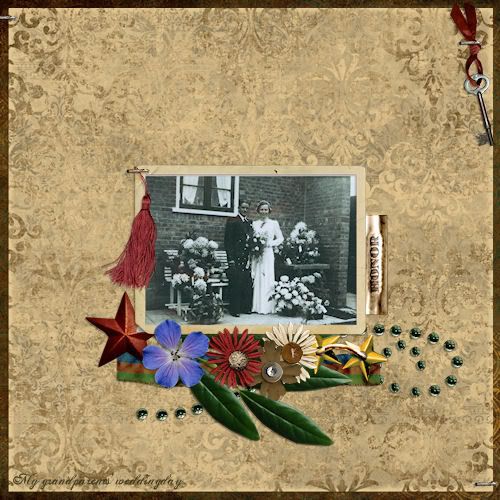 Phuong Ton did a Studio Girls collab 'Impressions of Honor' I made this page with a picture of my grandparents on their weddingday....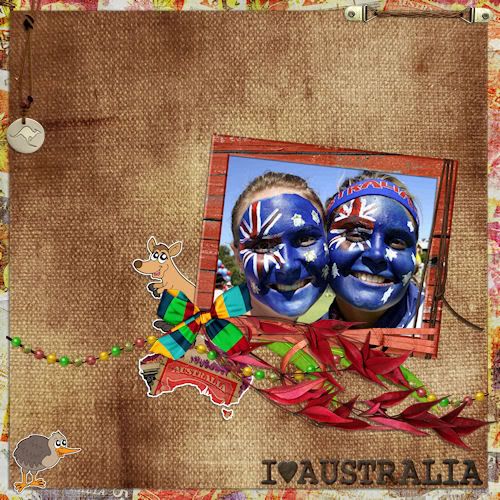 Kay Eflin and Ruth Davies collabed in the great kit 'Aussie Down Under'..I found the great picture at Google, perfect for this kit!
This week a wonderful scraplift challenge on the Weeds and Wildflowers blog..we lifted a page of Tarty00/Tara Dunstan and I came up with this page, using Patricia Christensen's new kit J'aime Chocolat.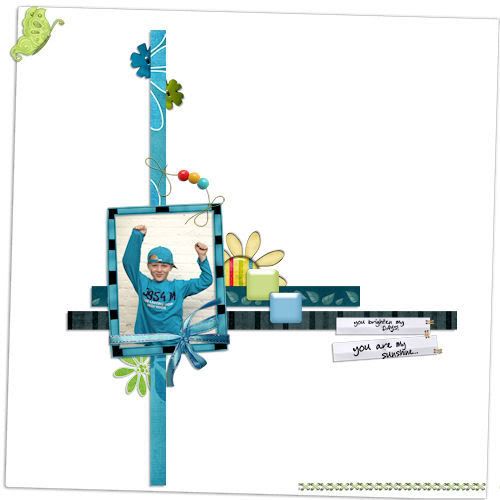 Lorie M. Designs released a great colorful new kit 'Happy Days'. I used this happy picture of my son and made it to 'Gallery Standout' at Gotta Pixels..YEAH!
Nikki Scott released her wonderful winterkit 'Snow Chilli' and I loved working with it...great colors and elements and perfect to scrap my little boy!
One of my favorite pictures at the moment...my husband and youngest son in Venice last summer...great couple aren't they? I used Kay Eflin's kit 'From Boys to Men' to make this page.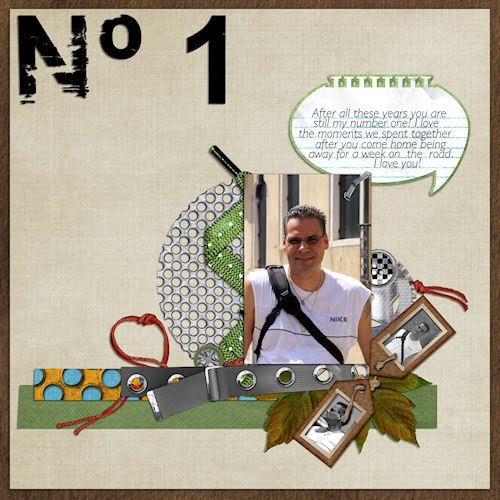 My last page for Faith True's Guest CT...I used her wonderful kit 'It's a man's thing' and again used a picture of my hubby in Venice...
My son once got this guitar as a present (sorry..bought it myself) but it is a pain in the ears so I sort of took it away...but for this layout he was aloud to make noise for a day..lol. I used Stephanie Trouve/Glam Fairy Designs kit 'Highschool' and it turned out real cooool.
That is it for today..tomorrow I will have new releases, new pages and an announcement so make sure to take a look here. Have a great day!