Wow..what a title for a monday-evening-post. I had such a busy day..I had to clean up the house, I usually don't do that much in the weekends and on mondays it always looks as if there has been some sort of explosion. After a week having my husband around it was quiet in the house...kids at school, dogs outside..just me and the mess but I got it fixed. I even did some housepainting..and there is still lots of painting to do. Can you imagine how it is to paint in a room with two black long haired dogs..I most of the time have white dogs and a furry cupboard ;) On monday we also have swimmingclasses of my youngest and he did great, learned several new things and went to bed with red watery eyes..poor guy!
Remember yesterday's sneak peek...well...Relaxing Mood of Lorie M. Designs is released and available at Scrapable and Scrapladies. I made two pages with it. First page my boys were playing with leaves and had great fun, the other page is an older picture of my youngest son.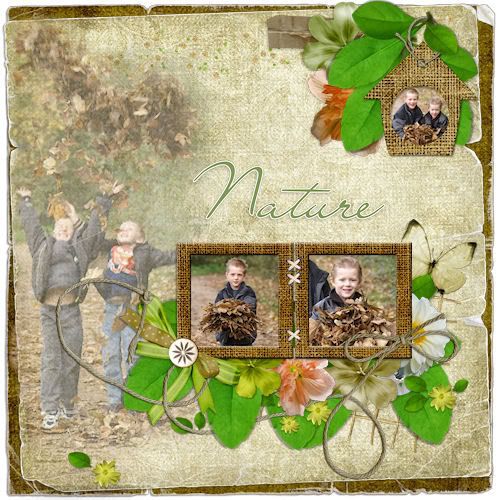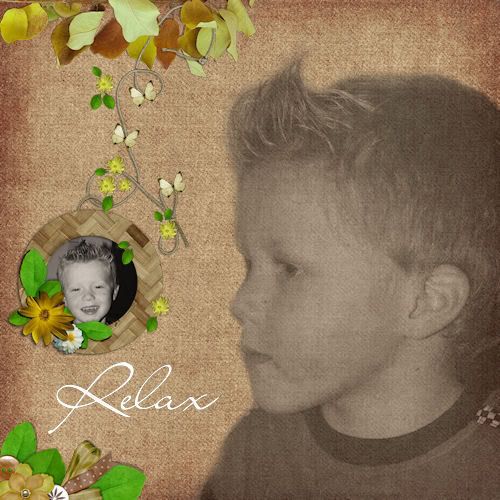 Well..that is all for today. I am off to bed..was working on a layout but PSP let me down..again..oepf..
See you tomorrow!