As promissed yesterday a new post today! And I have enough time today as we headed to wintertime last night...our day is 25 hours today..yeah..finally...I always have to less hours on day, they should do this more often ;)
Tomorrow Lorie M. will release a new kit called 'Relaxing Mood' and I want to give you a sneek peak of this wonderful kit.
Ingeborg/Ikscrap has a new kit in store..'Time Travel' and I made two pages with it..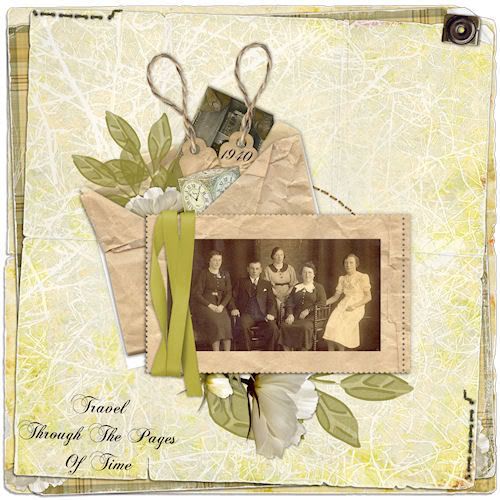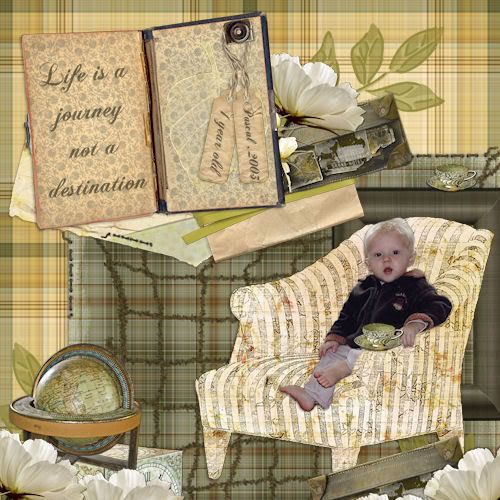 Now off to some older pages I still had to post here....'Extraordinary' is a collab kit between Juno Designs and Jennifer Barrette and I made a page with it. I still had a serie of pictures of my boys which I scrapped before but I love those pics so much..needed to use them once more (and maybe once again).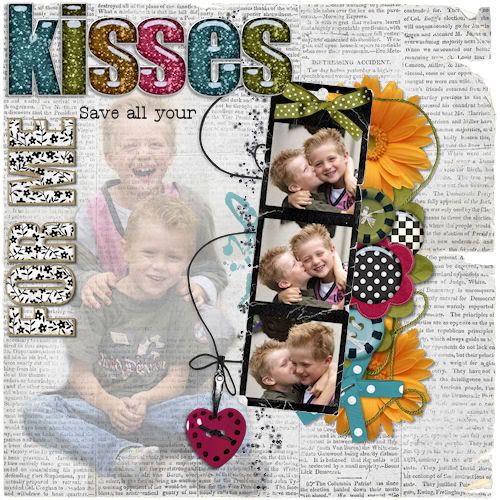 Another kit by Juno Designs is 'Dude! the kit'. I created this cool page of my oldest son and it was mentioned at the GSO at DST :)
A non-ct layout..yeah..sometimes I do them too...Jofia Devoe's last kit 'Kit for cold Days'..I really looooove her work..and used it for a layout with a picture of my oldest son when he was 1,5 years old..isn't he a cutie?!
Kristin Aagard RAK'ed me with her wonderful kit 'Sweet Apples'....I reallly loved working with it and I am absolutely satisfied with this page of my youngest son..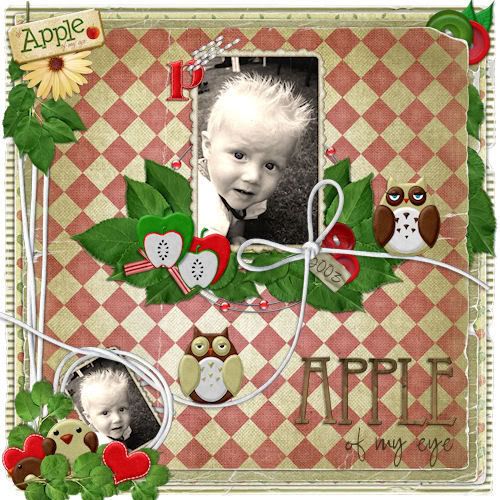 Í made another page with Gina Marie Huff's kit 'Kickin' Up the Leaves'..it was for a scraplift challenge at the WW-blog.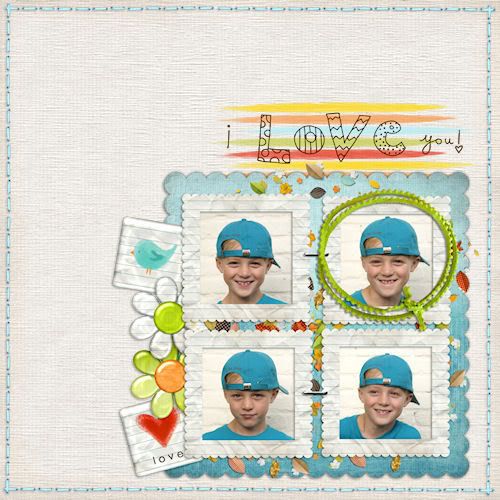 Also Patricia Christensen released a new fall kit..love it as I love all Pat's work (and Pat herself of course). Her kit is called 'Summer's End'. I used pictures of my boys picking pumpkins for Halloween..which reminds me that we have to carve faces in them this week.
For my guest CT at Faith True's team I worked with two other kits...'Day Tripper' and 'All about me' and made a page with both of them.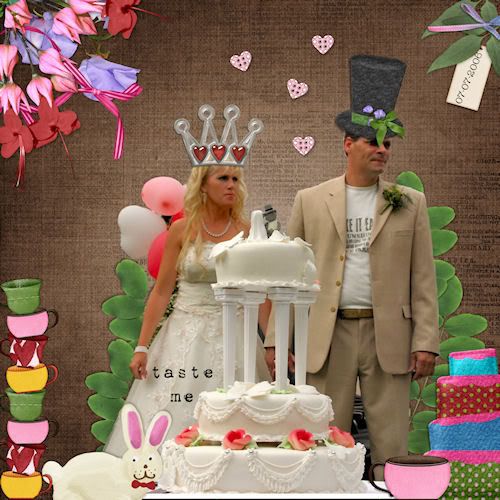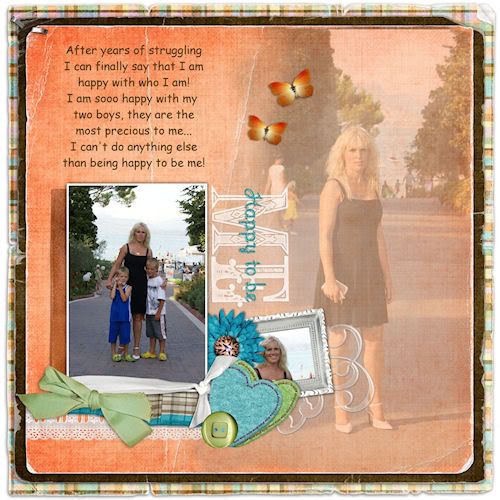 And last but not least a page with a Halloween kit by 'Nikki and Jen'..'Spookilicious'
So..I am off to cook my husband a meal..he was home for a week and will be leaving tomorrow for another week on the road. Hope to see you all tomorrow for a better look on Lorie's new kit and the layout I made with it...bye!