I have so much to tell..so many great new things to share but first of all..I decided to start blogging on a daily base. I can take more time to promote my designers stuff when I blog every day and it doesn't take hours like it will take me now to show you all layouts.
I have been published again..this time in 'The Daily Scrapper, issue October 2008'..I feel really honored as they just pick a few layouts every month!!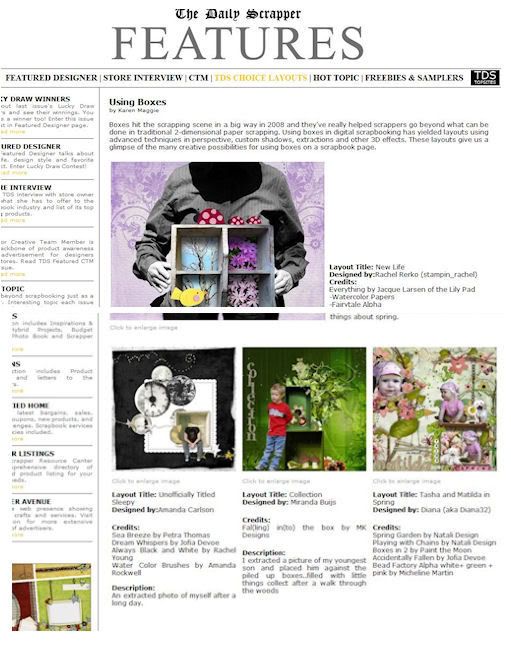 So..my layouts..first of all, Phuong Ton asked me to sort of guest for her. She made two great kits.. Orchid Dreams, Reawakening and Orchid Dreams, The Beginning and I made a page with both of them.
For Juno Designs I made a page with her new collab kit with Anja J. 'Colorful Nature'. Really love the bright colors of this kit and love how this page of my youngest son turned out...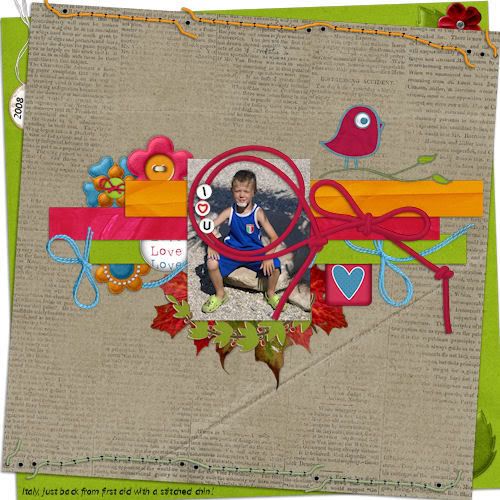 One of my new CT's is of Lorie M. Designs. She is a 'new' designer and I really love her style, a combination of digitally made and realistic elements. I worked with her Ma Boo Hay collab kit by Crop Dreams (Lorie M. Designs, Aimee Designs, Cactus Mango). It is a charity kit to celebrate Filipino American History Month to benefit Opportunity House - a Pearl S. Buck Foundation International program that helps children in Asian countries, like the Philippines.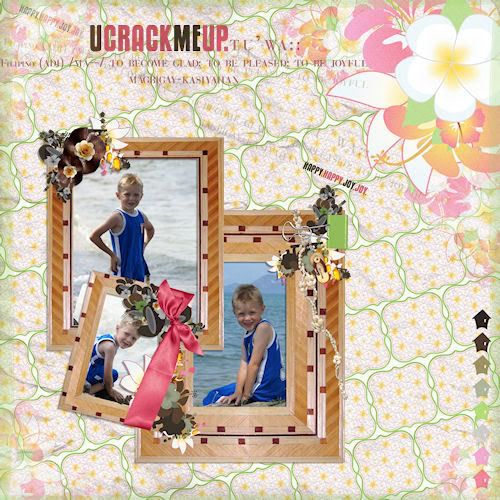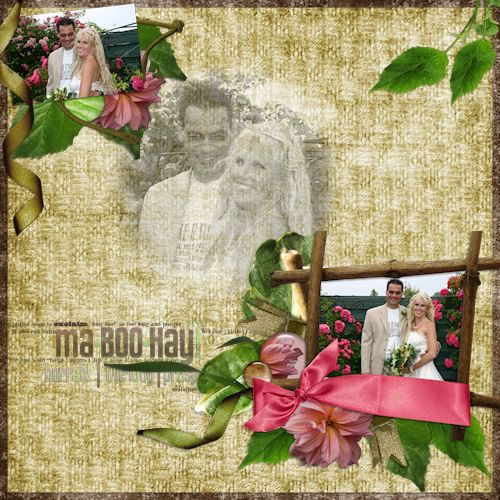 I also made a page with her Halloween kit, Spooky Fun Halloween..
I made two Halloween pages with Symphonie's new kit 'Halloween Spirit'...a wonderful kit for halloween and fall pages!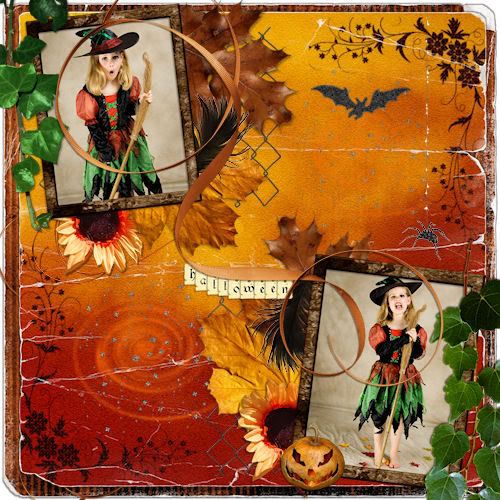 ..next page made it to 'Layout of the Day' at ScrapScandiStyle'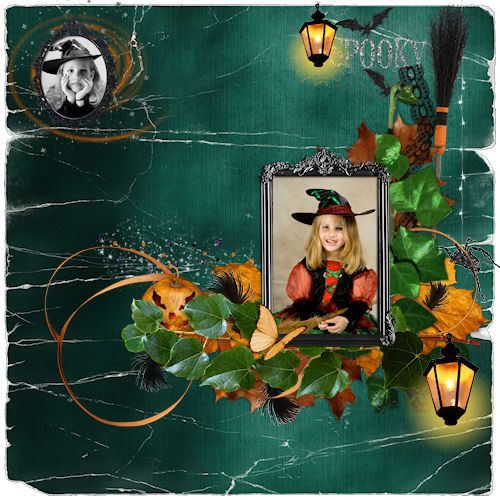 A new kit by Nikki Scott named 'Monster Madness'...I asked my kids to make scarry faces but that was not so easy as they thought it would be...I think they look more funny than scarry ;)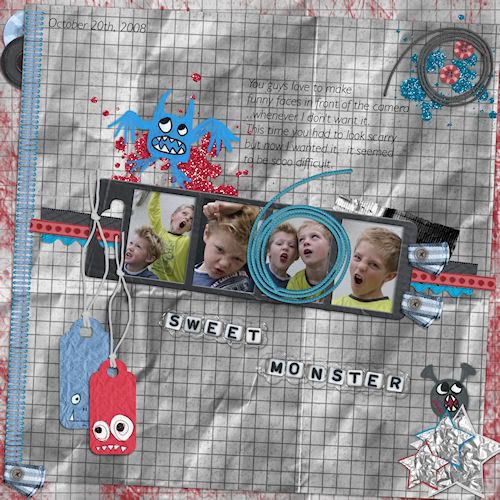 During the autumn-schoolholidays we made a long walk and I took some great pictures of my boys...with one of them I made this page with Juno Designs kit 'Fallin'. I think I rather have fall kits than summer kits, love the colors!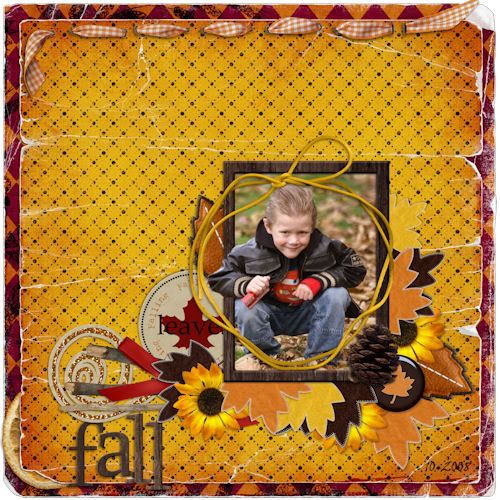 Julie Mead of E-scapeandscrap asked me several times to join her site-CT and she is such a nice lady so how could I refuse....I made a first page with Kay Eflin's kit 'From Boys to men' and it is a page of my youngest son fishin'.
Another new team....Glam Fairy Designs aka Stephanie Trouve...her work is amazing. I already knew some of her kits and I am very happy to be on her team. I made two pages with her kit 'Witch Out!'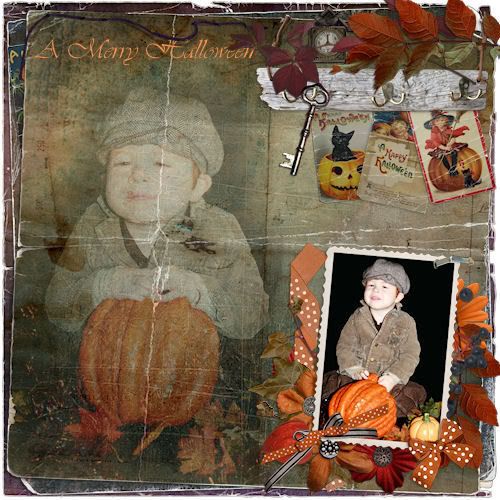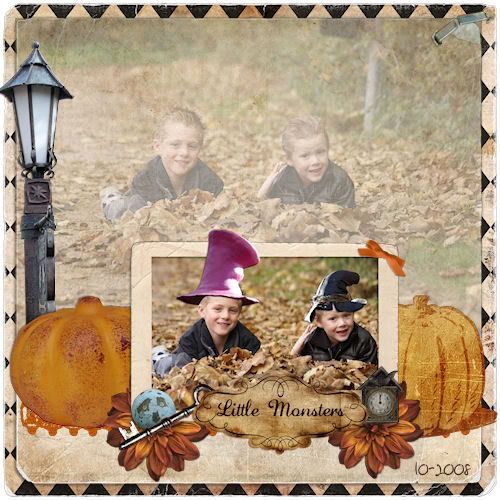 Pepeetje/Petra made a new kit 'Memories'. I really loved to make some vintage layouts with it of my family...a first one of my mom being pregnant of me and the second one of my grandparents seeing me for the first time...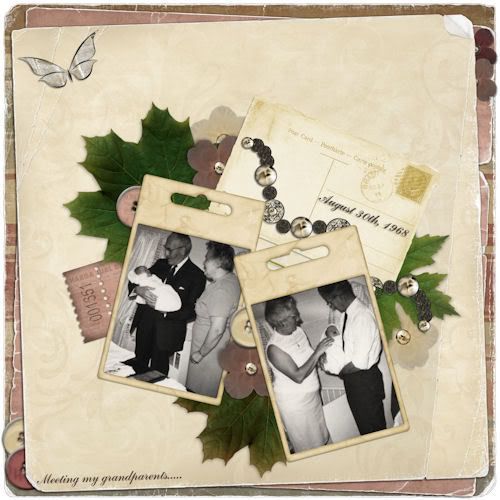 Jen E. made a new kit called 'Oh Brother' and I used some great pictures of our walk to scrap a page with.
Gina Marie Huff made a gorgeous new kit 'Full of Wonder' and I made this awesome page with it, sorry..I really love it myself ;)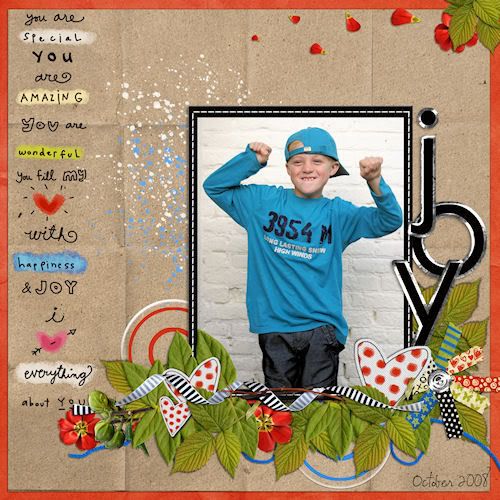 Rest of the pages I still didn't post here, will be in tomorrow's post...as I have to go and celebrate my uncle's birthday! Tomorrow I will also give you a sneak peak to Lorie's new coming kit ;)Oh..and don't forget..all images are clickable for further credits!
See ya tomorrow!!
Miranda