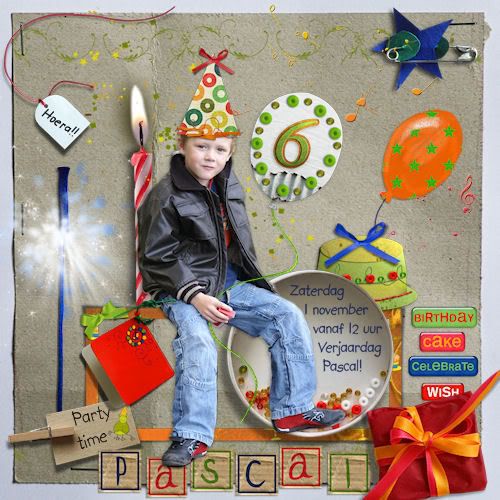 Oh..I was soo busy last days...had to make a birthday invitation (I used 'Birthday Wish' by Jofia/Holly Designs) and do all shoppings for it because we celebrated my youngest son's birthday today. Next Wednesday he will be six but we had his party today...he was sooo spoiled..and I really love it because that is what your memories of childhood-birthday's will be...being spoiled for one hole day..don't we all love that! Well..I spoiled myself a little by celebrating DSD..I bought the 'Pele Mele, memorieboard-kit' and the 'Sewn Oldies alpha' of Catherine Designs at Afterfive Designs. Her designs are amazing and her CT is one my dream teams ;)
Please hop all over to the Weeds and Wildflowers-blog because the Site CT is giving away 6 quickpages made with Gina's new kit 'Just Earthy' and one of those pages is mine...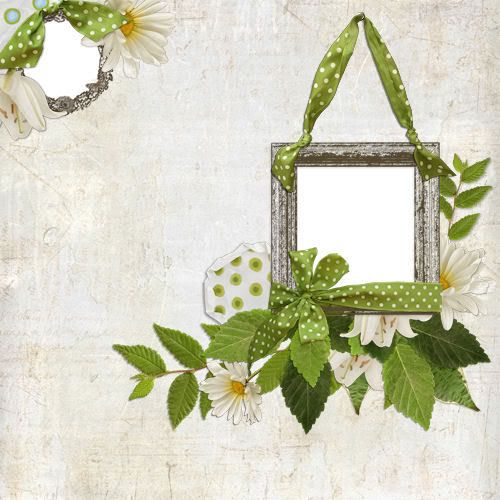 Faith True released her new kit 'Fields of Happy'and I made one page with it, using little Julia's picture...
Well..it was a long busy day today...I am off to bed now and will be updating here tomorrow somewhere...happy NSD and see you tomorrow!