This month I am guesting for Catherine Designs at After5Designs....I already loved her work when she was layoutartist...but now as designer...I think she is the best :) Can you imagine how happy I was when she asked me to guest....I was thrilled. Most of her kits were already on my harddisk but as I always was so busy, I didn't get the time to work with it...Now I have to..yeah...Catherine is a sweetheart and so are the girls of her team...:) Above page is made with her kit 'Winter Retreat'. Here are some more pages I did for her..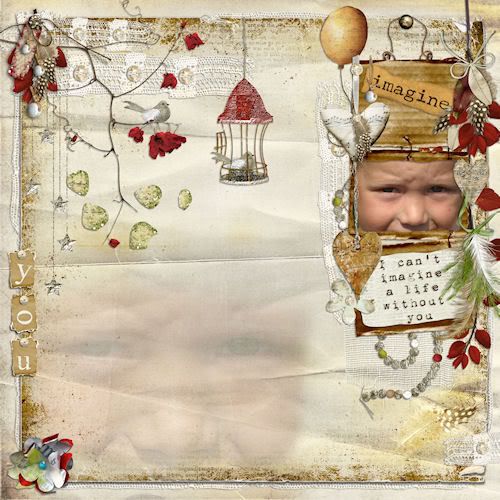 Both pages are made with the amazing collab kit 'Creation23' by Catherine Designs and Createwings Designs.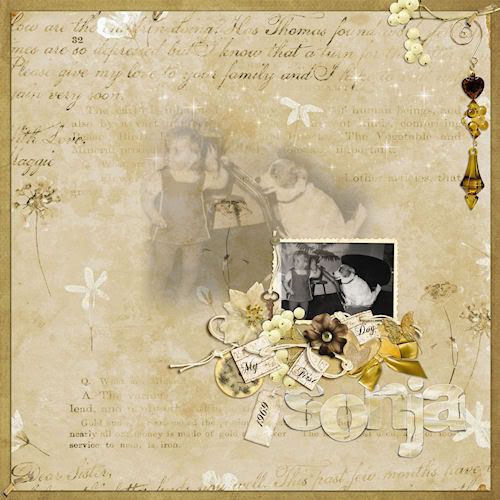 This page is made with 'Pele Mele Vintage variation'.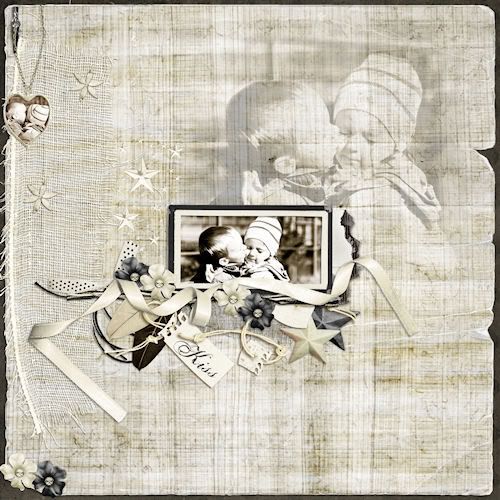 This page is a RAK for my webfriend Magdalena (M2M) and I used 'Pele Mele, black/cream variation' by Catherine Designs.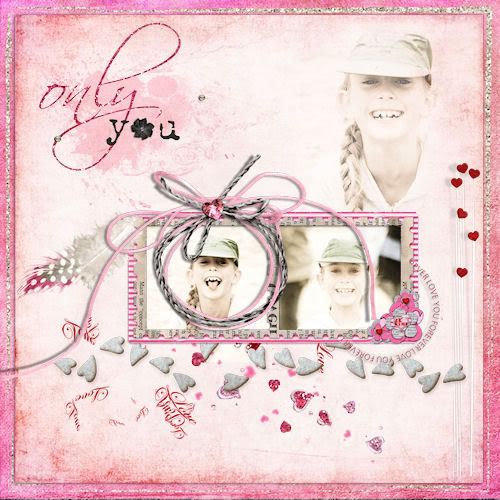 This page is made with a 'La Vie en rose', a free kit for TDS readers by After5Designers!! Used pictures of Ana...my son's girlfriend ;)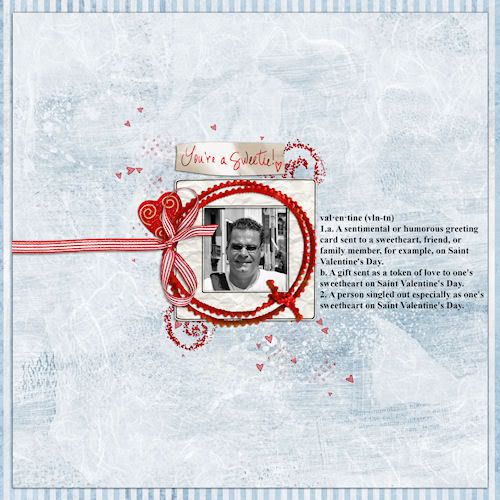 I made both pages with Patricia Christensen's 'Wishing you the merriest..love notes'...great for your Valentine pages!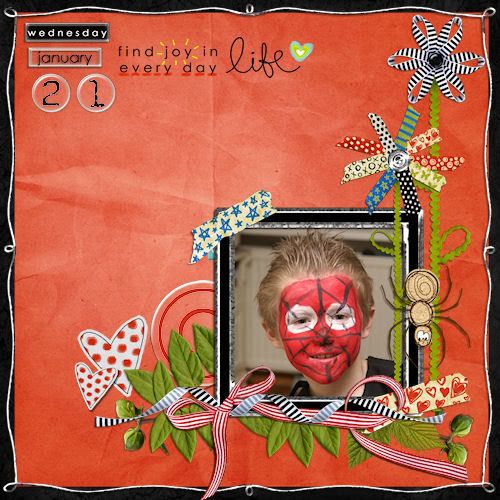 For this page I used mostly Gina Marie's kit 'Full of Wonder'..the page was made for a 3-things-challenge on the W&W-blog.
Another RAK for Magdalena...for Phuong Ton's CT I made a page with the wonderful kit 'Impressions of Delight' by the Studio Girls at Scrapbookgraphics.
Well...I am totally up to date with my layouts now and I really want to keep it this way....thanks for looking!