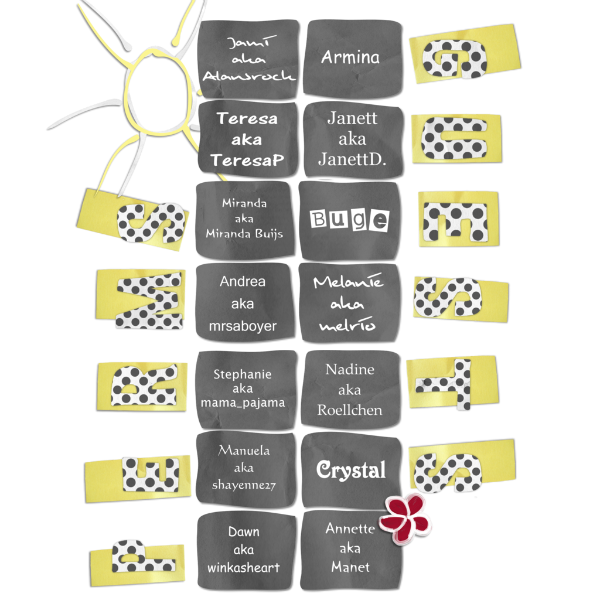 YEAHH.. I have made it to
'Gabs Promotion Team'
..and I am very happy with it 'cause it will be soooo exciting!! Hope to tell you more about it very soon but I know it is going to be fun, fun, fun!

And....Gabs aka Evitangel is having a big party on her blog because of 15.000 visitors. Especially for that Nathy (Cinnamon Designs) made a special freebie to celebrate....you can grab it
here
..it is really great and you can even win something with it!! Just hop over to there....