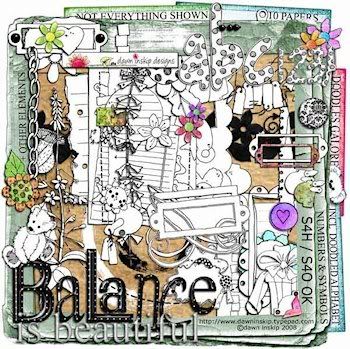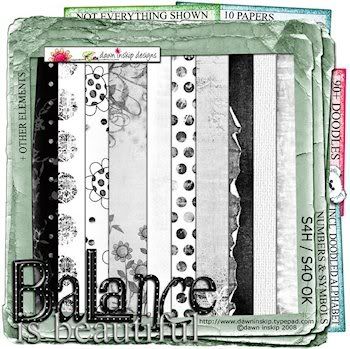 A new kit by Dawn Inskip....Balance is beautiful and she is this weeks featured designer on Evitangels blog. This kit is sooo versatile. You can recolour all these gorgeous goodies easily!So go and grab it! Be one of the first with a gorgeous page using these goodies!

There is a great chance to be RAKed if Gabs/Evitangel or one of the girls of her promotion team will see a page using this awesome stuff!

This kit is only available by this link at TTS

And this is what I have made with it: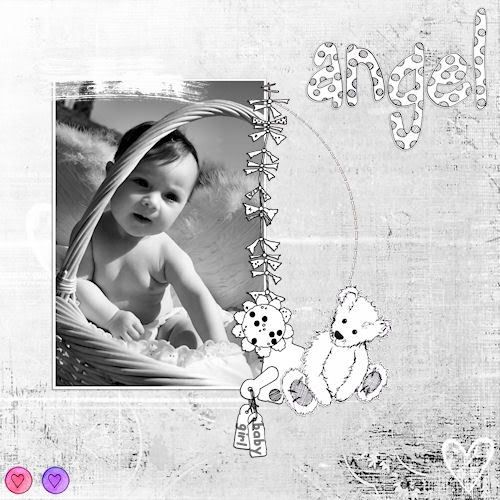 Picture: Angel baby girl by Agastecheg at stock.xchng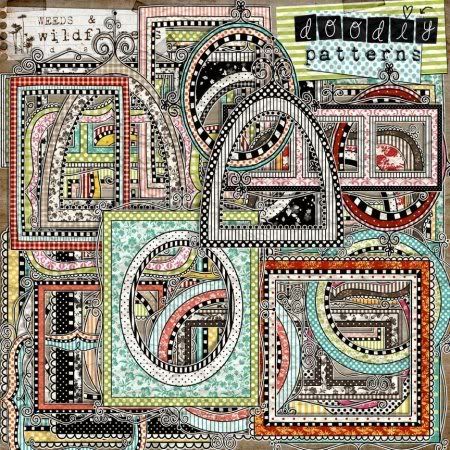 Heidi Williams and Gina Marie Huff at Weeds and Wildflowers Design came up with a great pack of
'Doodly Pattern Frames'
, 10 unique hand-drawn doodles in 5 versions each (3 colorful, 1 neutral, and 1 black and white version) and as a bonus they also threw in 8 papers that are textured but plain and perfect to use with these fun patterned doodles!!
This is what I have made with it: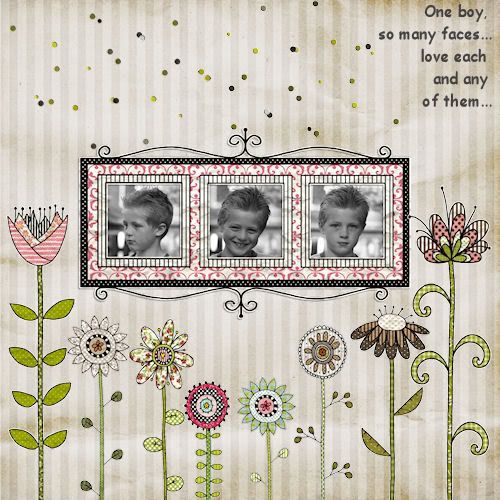 Thanks for looking!