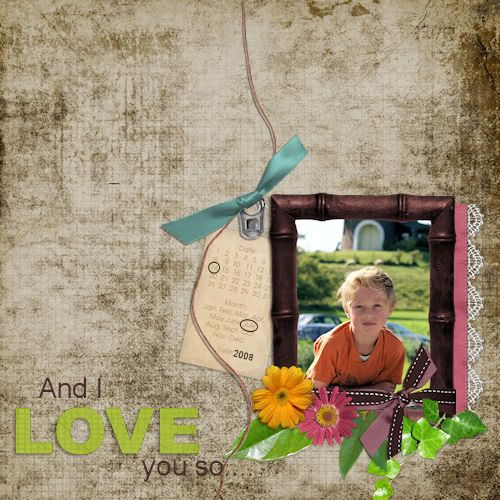 As the kids are having their holidays and the weather finally turned great I did less scrapping last days..well.. I did some layouts but they are not for publication yet..it was pre-work...so I will show them later.
This layout
is done with Scrap Shana's kit
'La Bella Natura'
. It is a picture of my oldest..he is so handsome..I think..well every mom says so about her kids...and so do I!