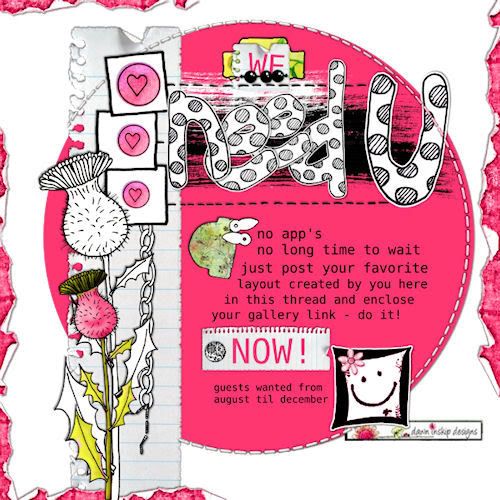 Dawn Inskip is having a Guest CT-call for next coming months! You can read all about it in this thread at DST!

Have you seen my the teamblinkies of Gabs' Promotion Team? I really love it...and I am very proud of it. The blinkie has been made by Melli aka Lia Designs. She already made blinkies for a.o. Jofia Devoe, Paint the Moon, Natali Designs, Createwings designs, MK Designs, Dawn Inskip and some others.

You can find Melli's shop here at TDC and you can find her portfolio
here...just check it out!


A week ago, Patricia Christensen at Weeds and Wildflowers Design released her new kit 'Shabby Cottage by the Sea'. I finally found time to make a layout with this great kit. The picture has been taken during our weekend to Port Greve.