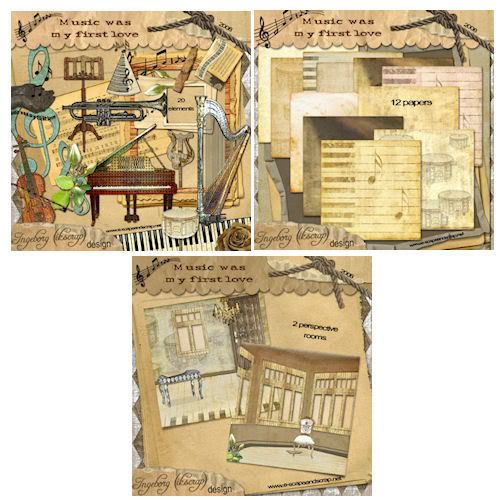 Ingeborg aka IkScrap is this weeks featured designer at
evitangel's blog
The elements are only available
here
These elements are fun for a music or heritage layouts. The flower cluster comes without and with shadow. The frame with the clothingspin is with drop shadow. All elements are 300 dpi and in png format
and the papers are only available
here
. These papers are great for music or heritage layouts, all 300 dpi and jpg
The rooms can be found
here
. Two perspective rooms to create your own music room. These rooms coordinate with the Music Was My First Love Elements and Papers.The pages are 300 dpi and in png format.
So go and grab it! be one of the first with a gorgeous page using these goodies!
There is a great chance to be RAKed if Gabs or one of the heat girls will see a page using those awesome stuff!
These are the pages I have made with Ingeborg's gorgeous stuff: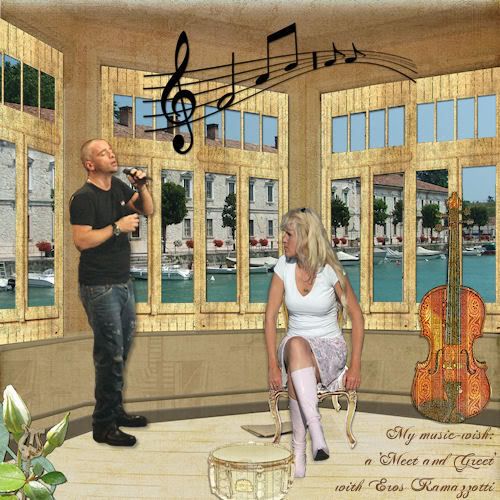 De Clown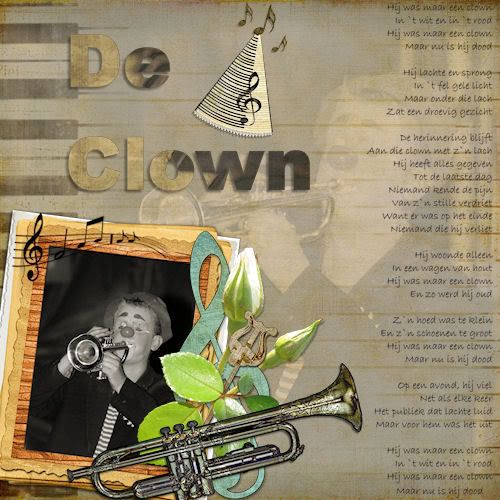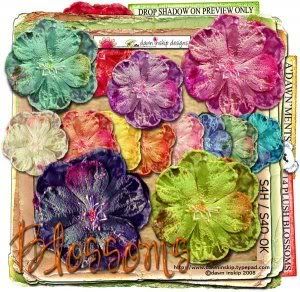 Dawn Inskip created 'Blossoms', a set of 14 plush blossoms, will look gorgeous on any page layout. They are absolutely wonderful and available at
TTS
,
SSS
and
NDISB
. This is the layout I have made with it:
Ice Cream
At the
Weeds and Wildflowers blog
I did the Freebie Challenge. Patricia Christensen created a wonderful mini-kit called
'Summer Tweets'
and it is free for subscribers to the newsletter. For those who missed the coupon code..please subscribe to the newsletter so you won't miss the next freebie. This is my layout with this lovely mini-kit:
Chicken Little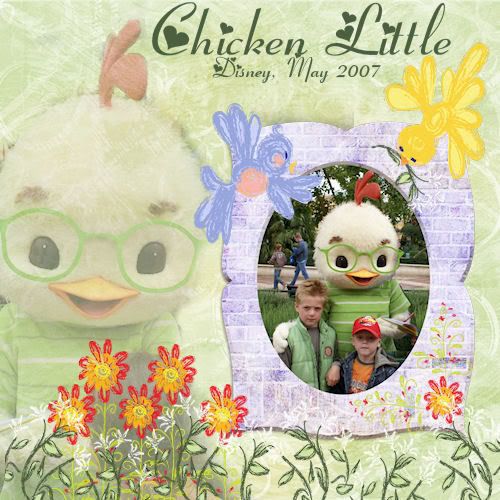 The last layout I want to show you is one I did with Dawn Inskip's kit 'Balance is Beautiful' (see the former post)....I extracted a picture of my youngest son..trying to keep his balance as he was meters above the ground and it was verrrrry windy that day!
Balance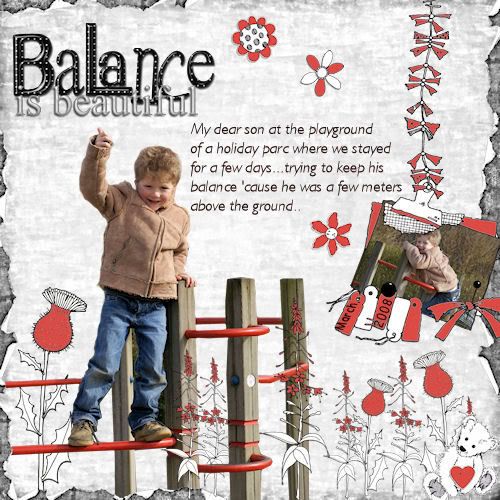 Thanks for looking at this long blogpost..